Monday, October 9th
Opening General Session Keynote Speaker
Executive Director; Research Scientist, MIT's Industrial Performance Center
Ben Armstrong is the executive director and a research scientist at MIT's Industrial Performance Center, where he co-leads the Work of the Future initiative. His research and teaching examine how workers, firms, and regions adapt to technological change. His current projects include a working group on generative AI and its impact on work, as well as a book on American manufacturing competitiveness. He received his PhD from MIT and formerly worked at Google Inc.
Tuesday, October 10th 
Membership Celebration Luncheon Keynote Speaker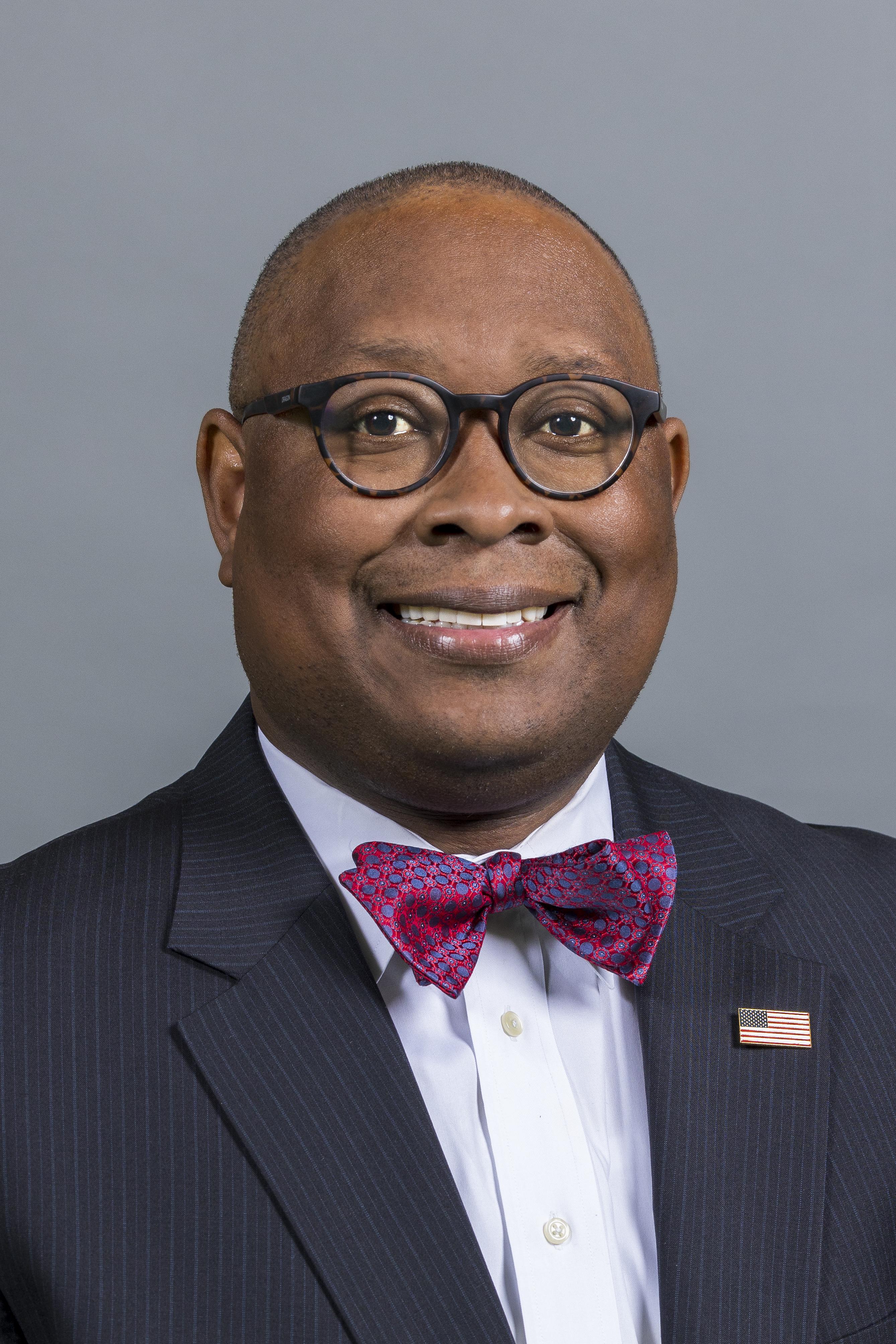 Assistant Director for the Directorate for STEM Education, National Science Foundation (NSF)
As a member of the executive leadership team at the National Science Foundation (NSF), Dr. James L. Moore III is the Assistant Director for the Directorate for STEM Education (EDU). With an annual budget of over $1 Billion and personnel oversight for nearly 200 employees, he serves as the senior leader for EDU, which supports science, technology, engineering, and mathematics (STEM) projects focusing on K-12 education, undergraduate and graduate education, workforce and human resource development, and learning in formal and informal settings. Prior to his NSF appointment, Dr. Moore served, for over five years, as the university's vice provost for diversity and inclusion, chief diversity officer, and leader of the Office of Diversity and Inclusion (one of the nation's oldest, largest, and most comprehensive office of its kind) at The Ohio State University. From 2015 to 2017, he served as a program director for Broadening Participation in Engineering in the Directorate for Engineering at NSF, and, during that time, he was one of the program directors who helped launch the highly acclaimed, cross-directorate, NSF INCLUDES, a $100 million plus national broadening participation in STEM initiative. From 2011 to 2015, he was an associate provost for diversity and inclusion at The Ohio State University, where he managed numerous nationally-acclaimed programs and units.
Dr. Moore is nationally-recognized for his work on African American males, and he has served on The Ohio State University's faculty, since 2002. He is the first executive director for the Todd Anthony Bell National Resource Center on the African American Male and is the inaugural EHE Distinguished Professor of Urban Education at The Ohio State University. His research agenda focuses on school counseling, gifted education, urban education, higher education, multicultural education/counseling, and STEM education, and Dr. Moore is often quoted, featured, and mentioned in popular publications, such as the New York Magazine, New York Times, St. Louis Post-Dispatch, Columbus Dispatch, Spartanburg Herald, Cincinnati Enquirer, Journal of Blacks in Higher Education, Chronicle of Higher Education, and Diverse: Issues in Higher Education. Since 2018, he has been cited annually by Education Week as one of the 200 most influential scholars and researchers in the United States. 
Dr. Moore has co-edited and co-authored seven books: (a) African American Students in Urban Schools: Critical Issues and Solutions for Achievement; (b) African American Male Students in PreK-12 Schools: Informing Research, Policy, and Practice; (c) Black Males and Intercollegiate Athletics: An exploration of Problems and Solutions; (d) Advancing Educational Outcomes in Science, Technology, Engineering, and Mathematics at Historically Black Colleges and Universities; (e) Gifted Children of Color Around the World: Diverse Needs, Exemplary Practices and Directions for the Future; (f) Black Boys are Lit: Engaging PreK-3 Gifted and Talented Black Boys Using Multicultural Literature and Ford's Bloom-Banks Matrix; and (g) African American Young Girls and Women in PreK12 Schools and Beyond: Informing Research, Policy, and Practice. Further, he has published over 160 publications; obtained over $40 million in grants, contracts, and gifts; and given over 200 scholarly presentations and lectures throughout the United States and other parts of the world (e.g., Dominican Republic, Brazil, Bermuda, Bahamas, Jamaica, Canada, England, Spain, China, India, Indonesia, Ireland, and France).
Wednesday, October 11th 
Regional Awards Luncheon Keynote Panel Discussion
Transforming Communities with Business and Industry
By heeding the call of our communities, education institutions must act to implement a balanced engagement of workforce development and general education strategies!
This panel offers valuable insights from both industry and education leaders on the evolving dynamics of the workplace and workforce. Hear these leaders explore how education and industry are working together to respond to the rapidly evolving needs of national security, climate and sustainability, and DEI across all industries and communities. The panel will discuss why leadership matters to drive the implementation of innovative solutions for today's and tomorrow's workforce needs.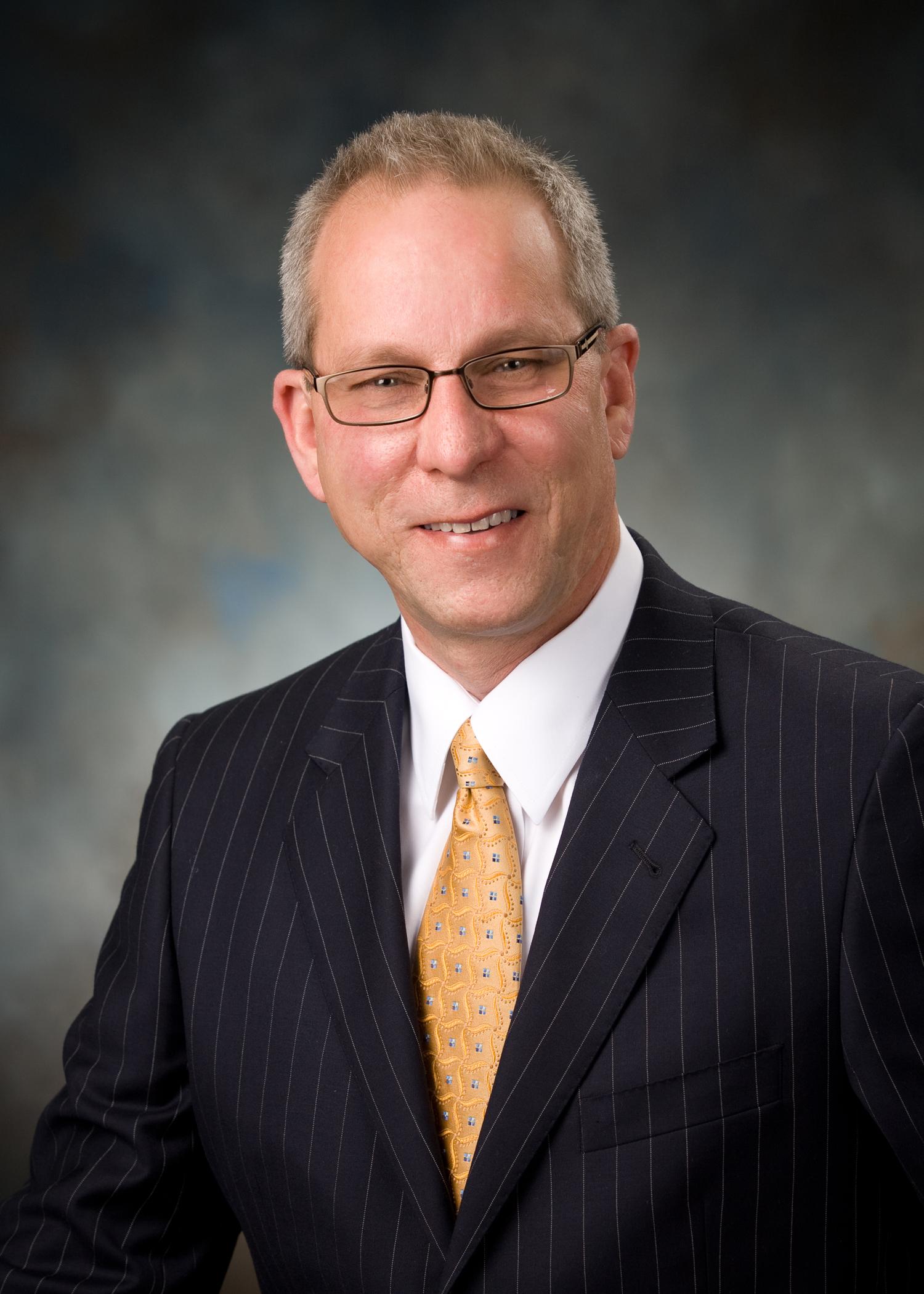 Roger Tadajewski, Moderator
Executive Director, National Coalition of Certification Centers (NC3)
Mr. Roger Tadajewski is the Executive Director of the National Coalition of Certification Centers (NC3). This organization focuses on educational and industry partnerships. They champion the advancement of standardized stackable multi-industry competency-based certifications developed in partnership with industry and educational leaders in the Transportation, Aviation, Manufacturing, Welding, Construction Trades, Energy, Health & Safety, Coding and STEM sectors.
His professional experience includes 14 years in metallurgical engineering research and development in both the energy and aerospace industries, and he continued on to develop the most comprehensive automotive educational youth program in America - Automotive Youth Educations Systems (AYES). In 2007, he began work on forming the current NC3 model to bring business, industry, and education across multiple sectors to collectively work together to attract, train and retain the current and emerging workforce. These efforts lead to the founding of NC3 in 2009.
Mr. Tadajewski currently resides in Edmond, OK and is currently serving as a board member for the American Technical Education Association (ATEA), US FAB LAB Network, Partnership for Air-Conditioning, Heating, Refrigeration Accreditation (PAHRA), Coalition for Career Development (CCD), National Coalition of Certification Centers (NC3), and serves as past Chairmen of the Center for Occupational Research and Development (CORD).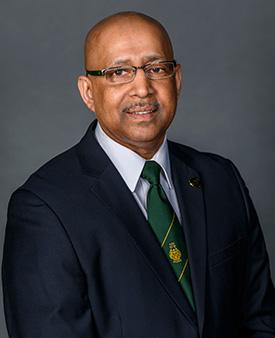 President, Hudson Valley Community College
President Ramsammy has more than 30 years of higher education experience, including senior academic and administrative positions at three of the largest multi-campus colleges in the United States. He is the former president of the West Campus of Miami Dade College and previously served as provost and chief academic officer at Northern Virginia Community College. Prior to that, at Palm Beach State College, he was professor of Microbiology and Anatomy and Physiology, chair of Biology, associate dean of STEM and dean of Academic Affairs.
President Ramsammy has earned numerous awards for leadership, effective and inventive teaching, online instruction and academic program development, including the Virginia Governor's Award for the most innovative STEM program; the Florida Association of Community Colleges and Palm Beach State College Professor of the Year awards; and the Adjunct Professor of the Year award at Broward College. He was the recipient of the Martin Luther King Jr. Cultural Foundation Outstanding Educator Award for his dedication to educational outreach for underserved populations and awarded an honorary doctorate of research by Isaac Newton University in Ciudad Quesada, Costa Rica. In addition, he was invited to participate in President Obama's STEM Education College Opportunity Initiative and led Northern Virginia Community College's contingent at White House meetings.
President Ramsammy serves on the Board of Directors of the World Federation of Colleges and Polytechnics as well as on the American Association of Community Colleges Commission on Structured Pathways, where he previously was a commissioner for Academic, Student and Community Development as well as Diversity, Inclusion and Equity. He also serves on the board of directors of the New York State Economic Development Council; Regional Economic Development Council; Center for Economic Growth and its Advanced Manufacturing Workgroup; the United Way of the Greater Capital Region and its Community Impact and Investment Committee; Co-chair of the Local Planning Committee of the City of Troy Downtown Revitalization Initiative; and as a member of the Capital Cities Community College Consortium (C5) Advisory Committee, Albany International Airport's Regional Advisory Committee, the City of Albany's COVID Recovery Task Force and Capital Region Chamber's Strategic Plan Directors' Workgroup.
President Ramsammy is a first-generation college student who recognizes the extraordinary potential of education to change both individual lives and communities. Prior to a post-doctoral fellowship at Georgetown University's Lombardi Cancer Center, he earned a Ph.D. in Molecular Biology and a master's degree in Genetics from Howard University. He holds a bachelor's degree in Biology from the University of the District of Columbia.
He and his wife, Annette, have three children: Khalid, Josie and Shayda.
President Ramsammy was officially approved as Hudson Valley's seventh president by the college's Board of Trustees on Oct. 25, 2017 and by the SUNY Board of Trustees on Nov. 15, 2017. He began his tenure at the college on July 1, 2018 and follows former college presidents Dr. Andrew J. Matonak (2005-2018), Dr. Marco J. Silvestri (interim appointment from 2004-2005); John Buono (1998-2003); Dr. Stephen M. Curtis (1996-98); Dr. Joseph J. Bulmer (1979-1996); James J. Fitzgibbons (1965-1979); and Otto V. Guenther (1953-1965).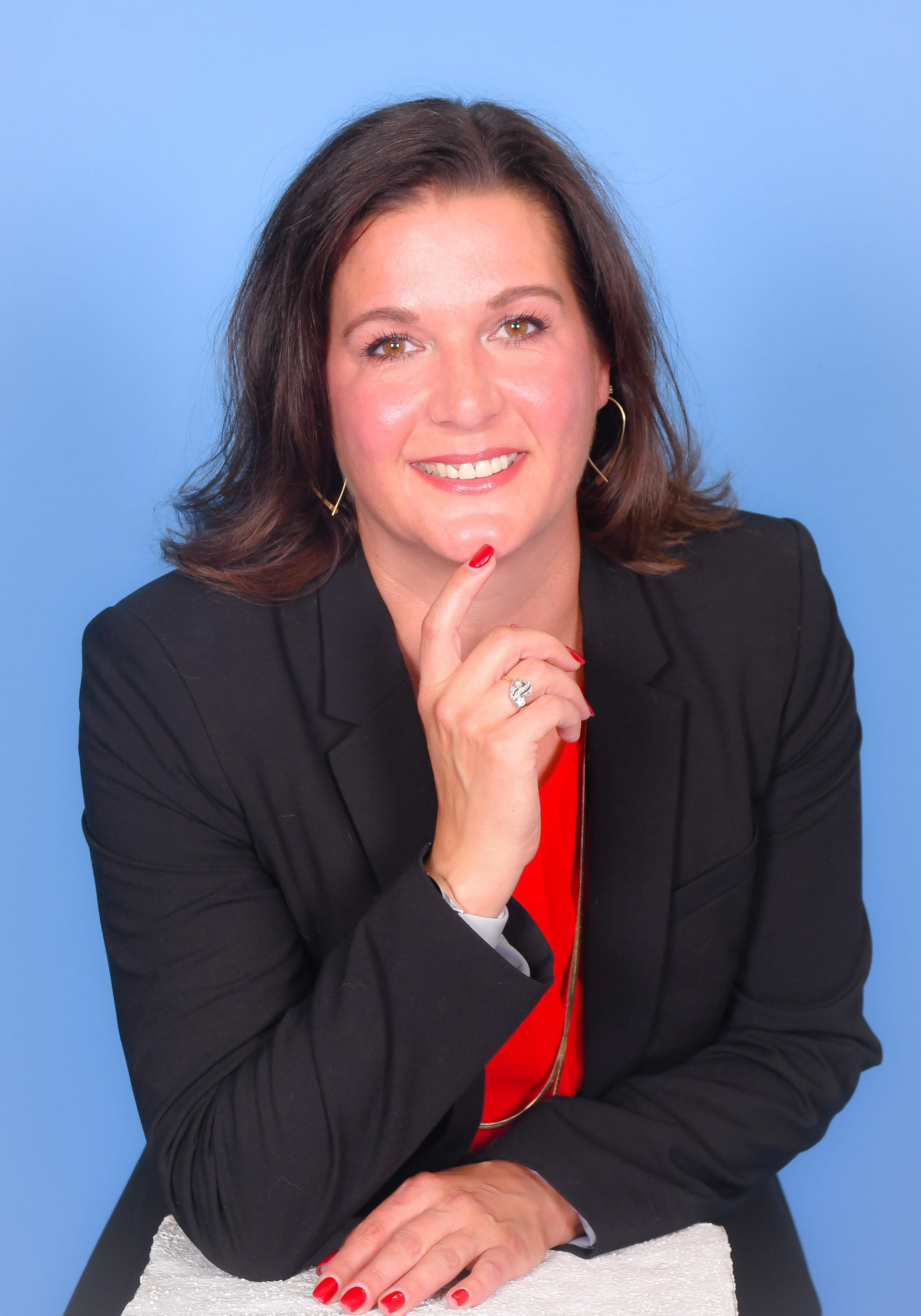 Head of Industrial Workforce Development, Festo Didactic
Karolyn Ellingson is the Head of Industrial Workforce Development at Festo Didactic in Mason, Ohio.
Before joining Festo Didactic, Karolyn spent 6 years working in Workforce Development and has over 15 years in education. Previously she was the Business Development Manager in the Organization and Workforce Development Department at Sinclair Community College in Mason, Ohio, and a Spanish teacher and Interim Assistant Principal in Washington State. Karolyn also spent time at the Air Force Institute of Technology as an Assistant Registrar. She has experience working with regional and local businesses to develop customized training to elevate employee skills and abilities. 
Karolyn's responsibilities at Festo and other organizations include:
Drive revenue by building relationships with business partners through training. 

Discover new customers to add to the Festo Didactic family.

Develop educational solutions for employers and their employees with successful outcomes.

Managing a team with the goal of providing educational solutions. 

Streamlining business operations to increase productivity, quality, and efficiency and creating and maintaining meaningful relationships (e.g., businesses, government, chambers).
Karolyn currently serves on the Convention and Visitors Bureau board as Secretary for Warren County. She is an active board member of Area 13 Ohio, BCW/Workforce Board, which serves Warren, Butler and Clermont Counties as the Business/Apprentice Representative, and she serves as Chair for the Education and Training Committee. Karolyn believes that active involvement in the community creates an environment motivated to improve and stay connected.
Karolyn has a M.A. in Administration and Supervision and B.A. in Spanish with a teaching certificate.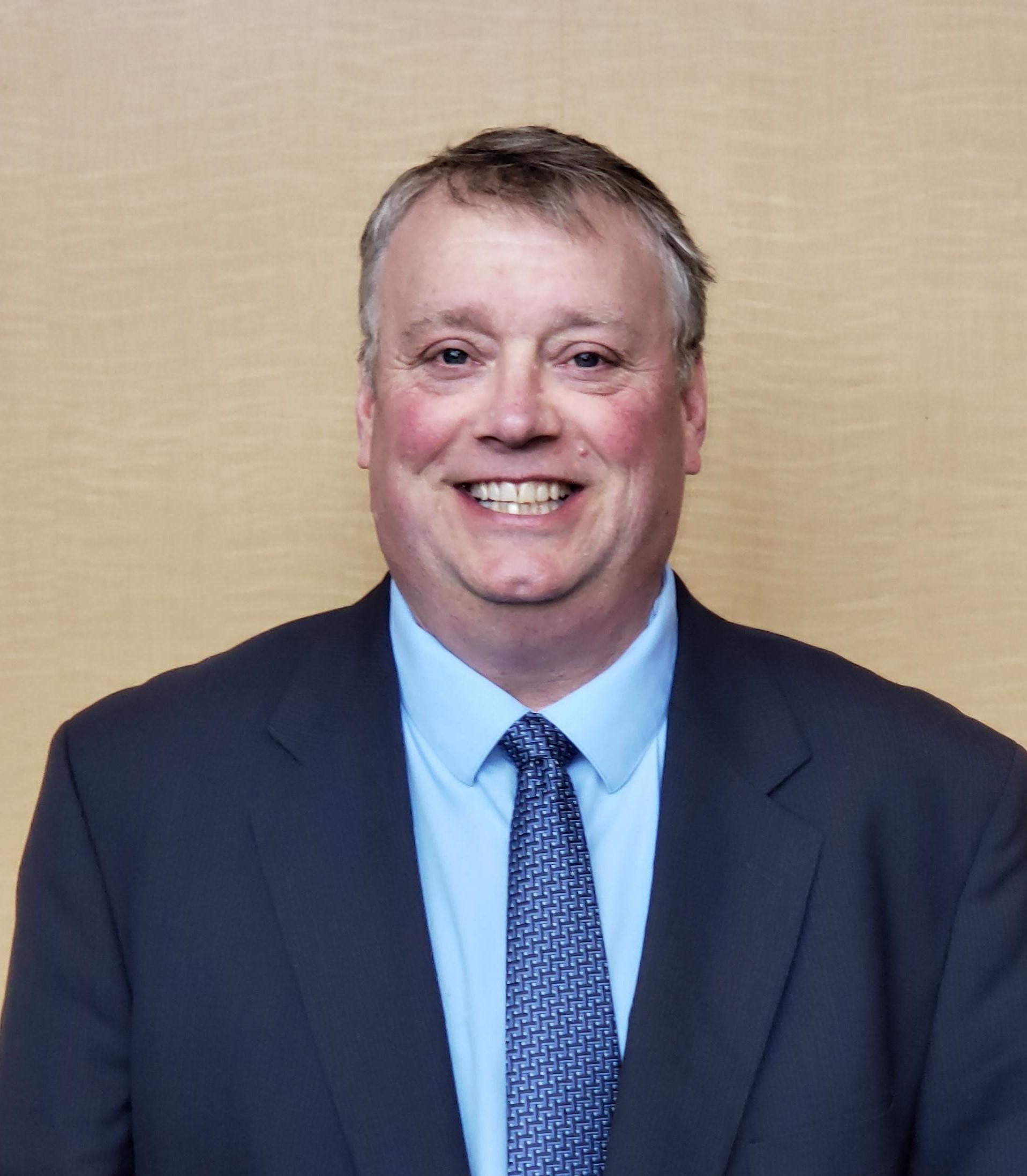 N.A. Director of Education Initiatives and Workforce, Trane
Mike Hines is responsible for leading Trane's educational offerings and workplace initiatives for the United States and Canada. This includes providing pathways for students to help provide awareness and skill acquisition for all students in secondary, post-secondary education and adult learners.
Mike heads strategic educational offerings and initiatives, helping educational institutions meet their goals of providing a quality education which will allow students to thrive in the workplace and their community. 
Mike has spent over thirty years serving educators trying to help optimize the learning experience for students and teachers. 
Mike holds a bachelor's degree in finance from the University of Wyoming and a MBA from the University of Nebraska.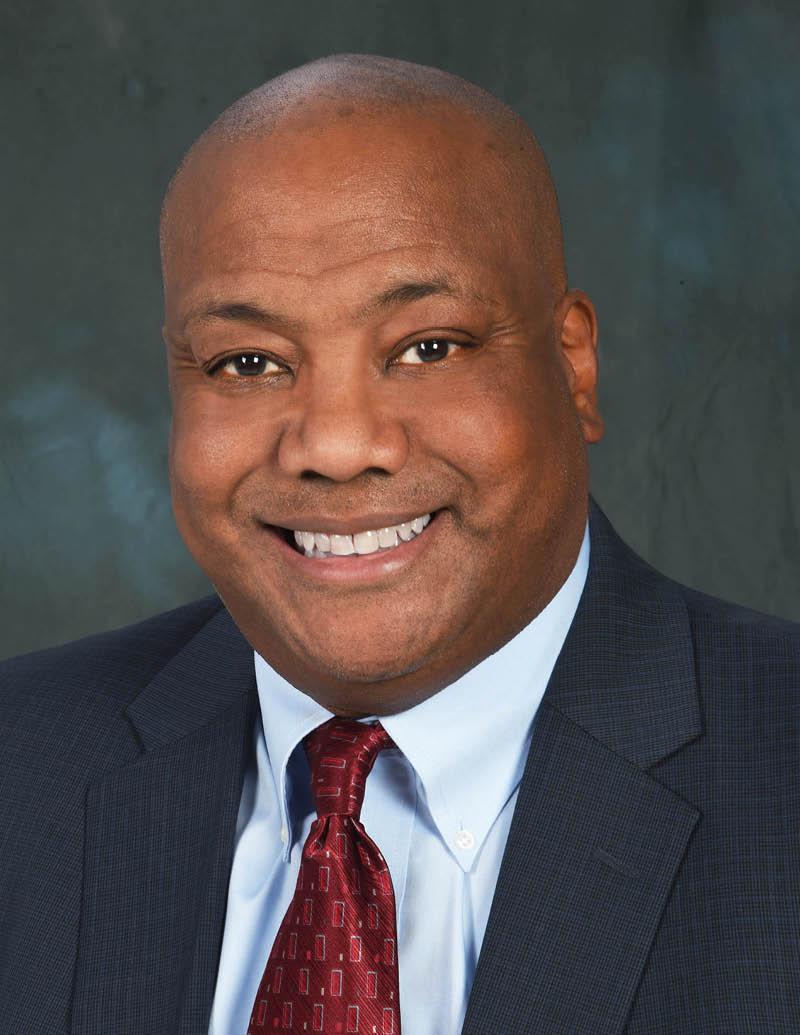 Director, Community Relations, Snap-on Incorporated
Michael is responsible for leading the community relations efforts for the Company.  Michael joined Snap-on Incorporated in 2009 as a strategic sourcing manager where he managed the global supply chain regulatory compliance program. A vocal advocate for education, Michael is a member of the University of Wisconsin - Parkside Foundation Board of Directors and is a member of the University of Wisconsin System Business Advisory Council. He holds a Bachelor of Business Administration degree from the University of Toledo and a Masters of Business Administration from Alverno College.
Thursday, October 12th 
Closing General Session Breakfast Keynote Speaker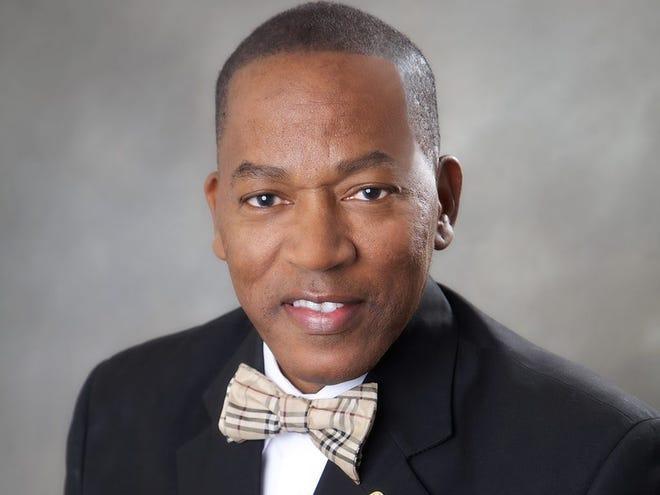 Former Student. College of Southern Nevada; Chief of Staff & Director of Diversity, College of Southern Nevada
Former Clark County Commissioner Lawrence Weekly is currently Chief of Staff-Chief Diversity Officer for the College of Southern Nevada.

Dr. Weekly has a proven lifetime record of leadership and commitment to equity, diversity, and inclusion. During his tenure as commissioner, he was widely regarded as a champion for education, workforce development, and social causes. He served as vice chairman of the Clark County Commission. He was also the first African American to chair the Las Vegas Convention & Visitors Authority Board of Directors. He served as Chair of the Board of Trustees for University Medical Center of Southern Nevada, Western Regional Representative for the National Association of Black County Officials (NABCO) and served as Chairman of the Nevada Association of Counties (NACO), the Clark County Liquor & Gaming Licensing Board, and the Local Law Enforcement Advisory Board that awards millions to valley wide programs dedicated to improving the quality of life for families in Clark County. His passion is the Senior Programs that began under his tenure as a county Commission. Prior to becoming a County Commissioner, Dr. Weekly served as the first official to serve as a City Councilman, for Ward 5, in the City of Las Vegas.

Dr. Weekly is a native Nevadan and graduate of Western High School. He earned a bachelor's degree in Communication from Grambling State University, a master's degree in public administration and Doctorate in Public Policy from UNLV.

He is a life-time member of Kappa Alpha Psi Fraternity, Inc., Founder of the Las Vegas Kappa Leadership League, Chairman of the Economic Opportunity Board and member of Victory Missionary Baptist Church.

He and his wife Kim have two children, Malik and Kenya.